Sponsorship Opportunities
For every one of the 998 streets in Red Deer one child is going without.
The Red Deer Christmas Bureau partners with Red Deer businesses to work together in providing solutions to child poverty. It is important to understand that these invaluable programs really do reach and help a child in need.
How It Works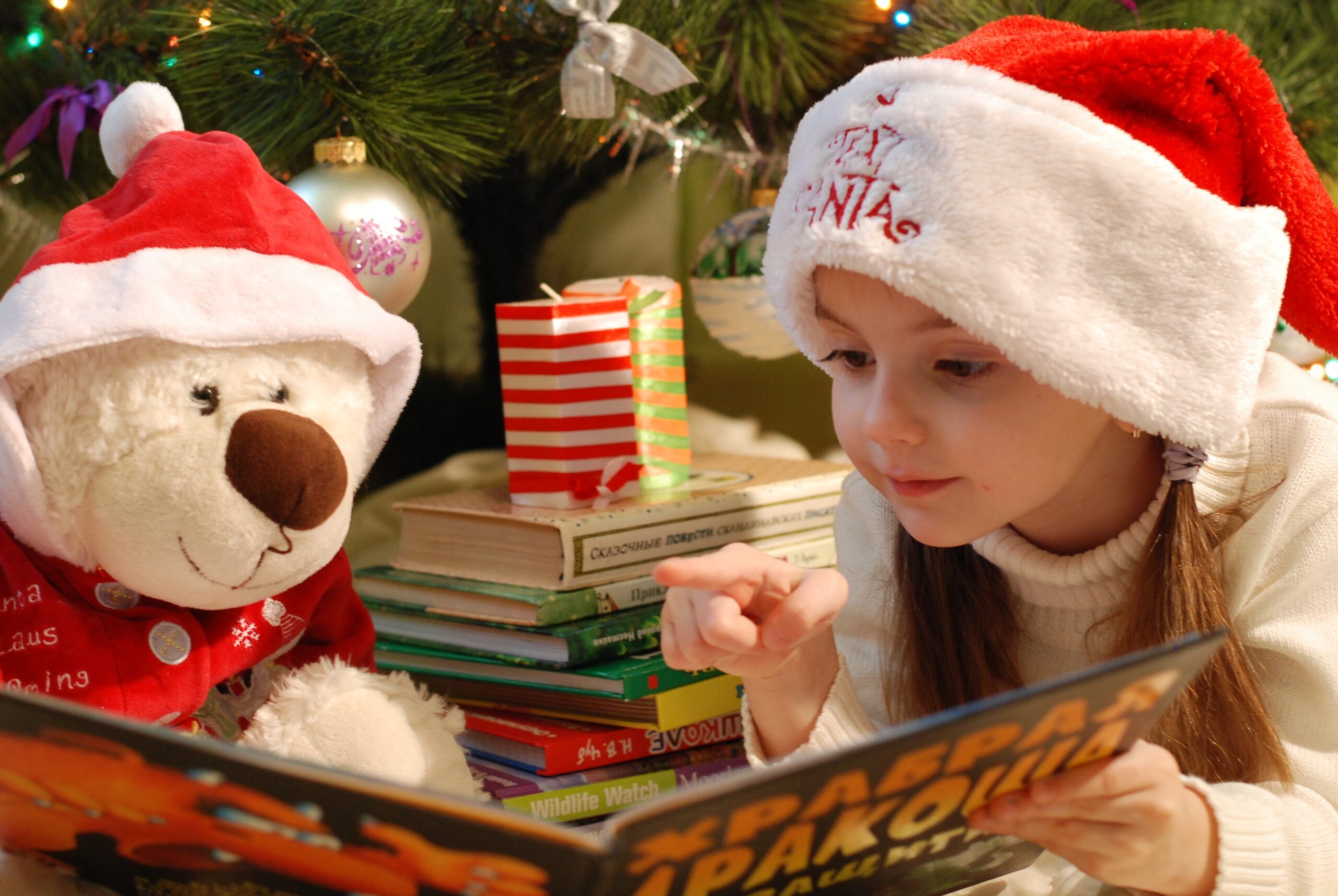 Literacy Program
Did you know that the Red Christmas Bureau provides 3 new books to each child every year. With the help of retired school teachers the Red Deer Christmas Bureau is the first and only Christmas Bureau to offer a library for our kids.
Our literacy program assists in child development by preparing children for life-long learning and success.
Reading is the most effective way to ignite a child's imagination, build a strong foundation for their cognitive skills, assist them in developing their communication skills leading to effective social skills and much more!
We work closely with organizations such as Chapters, the Red Deer Public Library, and new and used bookstores to provide the proper books for each age group.
The literacy program costs us $6000.00 per year.
SPONSORSHIP AVAILABLE FOR 2023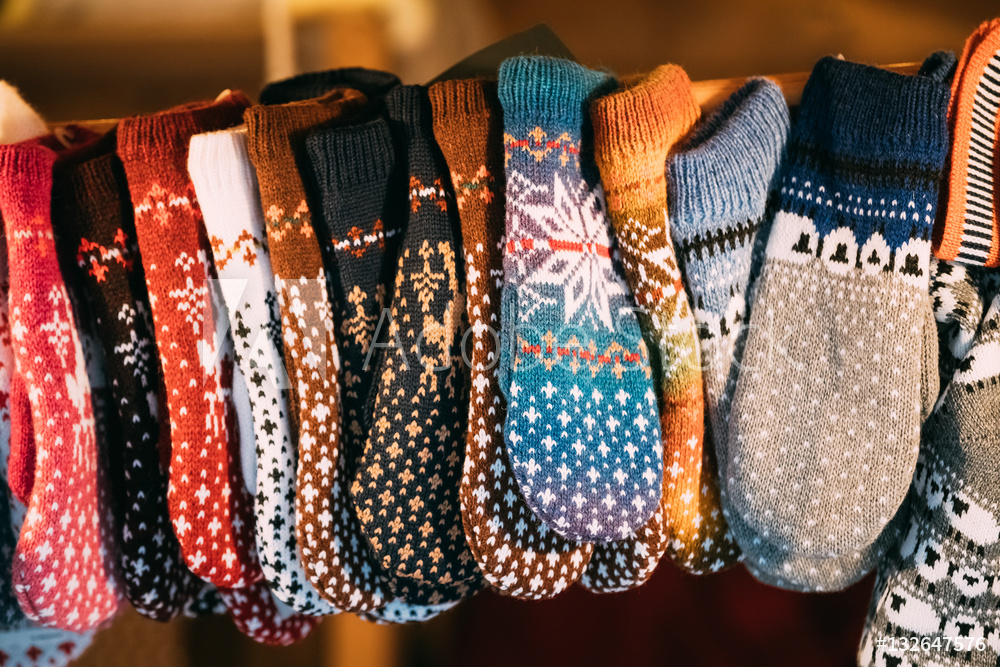 Mitten Program
Every child needs warm mittens, toques and scarves for our winter weather.  This is why we have teamed up the Red Deer Rebels to host a "Toque Toss" every December to allow fans to donate the much needed items at their first home game in December.  We also will accept donations at our Toy Depot all year long!  We have had amazing ladies knit/crochet hundreds of hats, scarves and mittens throughout the years! These are just a few of the ways we are able to provide the children with these much needed items.
Sponsorship $1,000
SPONSORSHIP AVAILABLE FOR 2023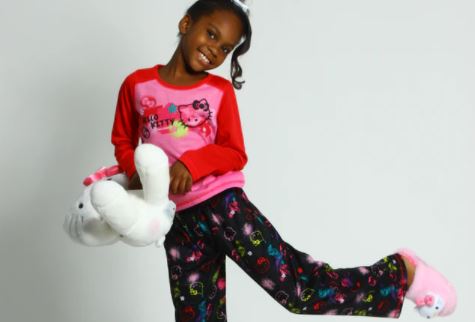 Pajama Program
Children grow a lot and they grow out of their clothes fast! Keeping up with this "growing" need is an expensive task for our clients.
We want to help relieve this hardship by providing every child with a new set of pajamas on Christmas morning.
In 2020 we provided 720 children with toys but unfortunately, we couldn't provide all of our children with warm pajamas.
We receive approximately 300 sets of donated pajamas every year. So we are always in need of more pajamas.
Each pair of pajamas will come with a tag on them with who they are from along with a letter from the organization.
Supporters will also receive a social media thank-you from the Christmas Bureau along with a tax-deductible receipt.
Boys and Girls Pajamas
0-3 years = 197 Kids @ $15.99 = $3,150
4-6 years = 192 Kids @ $15.99 = $3,070
7-9 years = 199 Kids @ $15.99 = $3,182
10-12 years = 194 Kids @ $15.99 = $3,102
13-17 years = 238 Kids @ $15.99 = $3,805
SPONSORSHIP AVAILABLE FOR 2023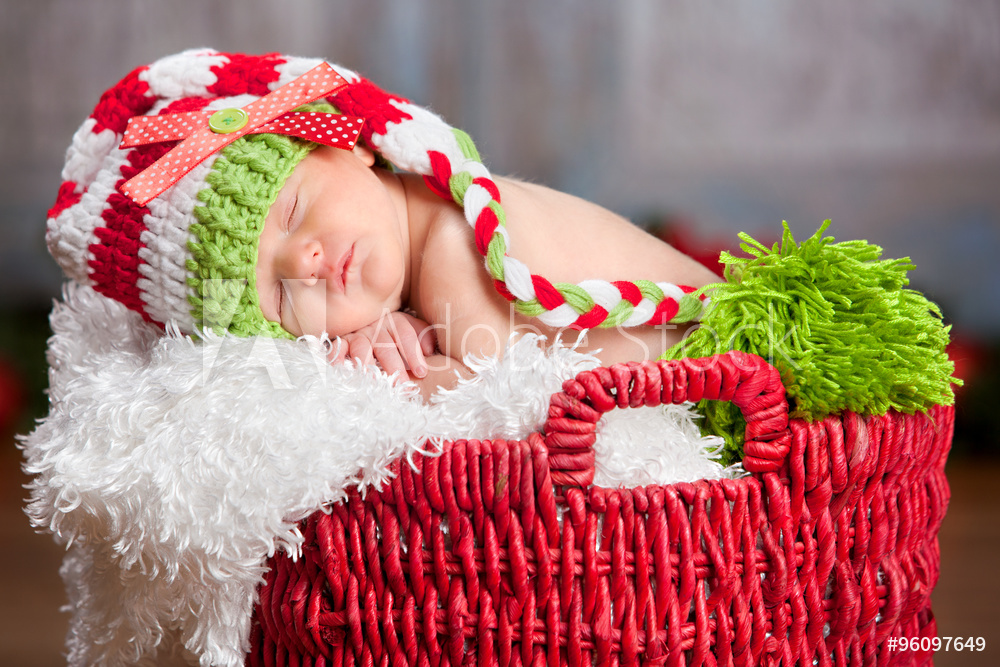 Baby Baskets Program
Every year the Red Deer Christmas Bureau creates starter baby baskets for our new moms. In order to qualify for the baby basket program you must meet the following criteria:
Moms must be at least 6 months along
OR
Baby must be under 3 months old
30 baby baskets are created every year .
Laundry Basket
Baby/Receiving Blanket
24 Diapers/Baby wipes
2 toiletries (baby shampoo, baby wash, creme)
1 sleeper/onesie
1 wash cloth/bib
1 small stuffy/baby toy
1 decorative item (wall hanging, piggy bank, ornament)
1 bottle or sippy cup
1 set of mittens/socks
1 toque or sleeping cap
1 book
Sponsorship $1,500
SPONSORSHIP AVAILABLE FOR 2023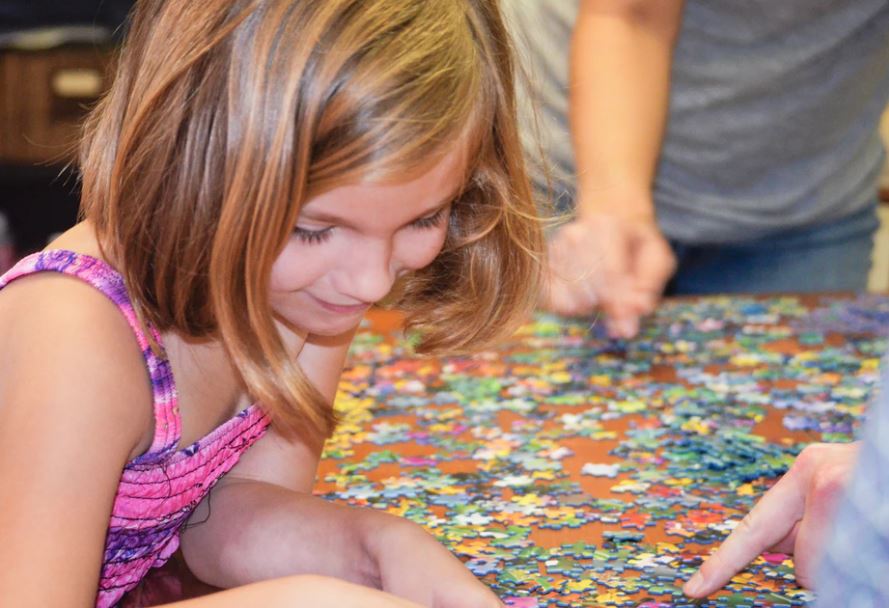 Puzzles Program
Every child receives a puzzle which is appropriate for their age.  We accept puzzles for all ages and levels from 10 pieces or floor puzzles all the way up to 1,000 or more piece puzzles!  You can drop them off at any of our Toy Drop Off Boxes at participating businesses through out Red Deer (starting in November), at our fundraisers such as Stuff a Bus or Charity Checkstop, or at our Toy Depot located at #15, 7428 – 49 Ave.
Sponsorship $2,000
SPONSORSHIP AVAILABLE FOR 2023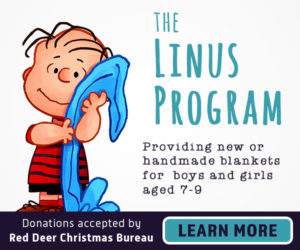 The Linus Program
We are providing blankets for our 7-9 year old children so they have something warm to cuddle with!  If you are wanting to make donations for this program please bring them to our Toy Depot or call us at 403-347-2210 for more information.
Sponsorship $4,000
SPONSORSHIP AVAILABLE FOR 2023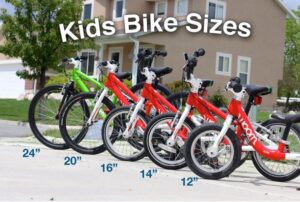 Bike Program
Cycling will help your child develop leg muscles and strengthen their bones.  The continued exercise will help build their stamina and improve their cardiovascular development.  It will also increase their coordination and balance.
Riding a bike is something all children should experience.
Kids' bikes are sized by wheel diameter instead of height of seat or size of frame, the IBF says. Here's a guide:
Ages 4 to 5 years. Wheel diameter, 12-14 inches; child's inseam, 14 to 20 inches. Most of these smaller bikes come with training wheels.
Age 6 years. Wheel diameter, 16 inches; child's inseam, 18 to 21 inches. Most of these bikes have coaster brakes; some have hand brakes.
Ages 7 to 8 years. Wheel diameter, 20 inches; child's inseam, 22 to 25 inches. These can have more than one speed and have hand brakes.
Ages 9 and up. Wheel diameter, 24 inches; child's inseam, 26 inches or more. These usually have the features of an adult bike.
Bike helmets and locks are also needed.
Sponsorship $5,000
SPONSORSHIP AVAILABLE FOR 2023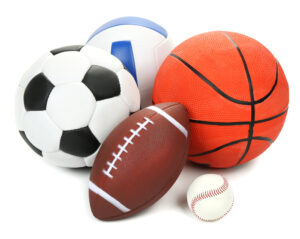 Sports Equipment Program
Benefits of sports for kids
Playing sports has a range of physical, emotional, and interpersonal benefits:
Better vision.

 

Children who spend time outdoors playing, especially organized sports, are less likely to develop vision problems.
Motor skills development.

 

Sports participation helps with coordination and learning new skills.
Social skills development.

 

Playing on a team means learning to work with others and support them.
Self-confidence.

 

Success as a team member and an athlete builds confidence.
Sportsmanship.

 

Learning the rules of the game, respect for coaches and referees, and how to stay positive even when losing are all valuable life lessons.
Fun and enjoyment
Friendship
Suggested equipment:
balls (soccer, basketball, volleyball, football)
skateboards
sleds
skates
yard games
ringtoss
bean bag toss
Sponsorship $5,000
SPONSORSHIP AVAILABLE FOR 2023